WELCOME TO PALGHAT.NET
Palakkad is rightfully known as the Gateway of Kerala, giving the rest of India access to the State. Its other name is Palghat was contributed by British Raj. Palakkad is a land of palm trees and paddy fields. It's known to be rich in flora and fauna.
Palakkad is prime among Kerala's most picturesque districts, thanks to its distinctive palmyra trees and extensive green paddy fields. Palakkad lies near the Palghat Gap, a pass or natural depression through the Western Ghats ranges that run parallel to the west coast of India, and connects Kerala to the plains of the state of Tamil Nadu to the east. The Silent Valley National Park that abruptly rises to the Nilgiris is an everlasting marvel to the tourists.
The abundant forest wealth,dams,wild life sanctuaries,rivers,rare birds and animals,historical monuments,traditional ayurvedic treatment centres have given Palakkad an exquisite and outstanding touch.
Hotels & Resorts In Palghat
Find The Perfect Hotels/Resorts
Properties for sale in Palakkad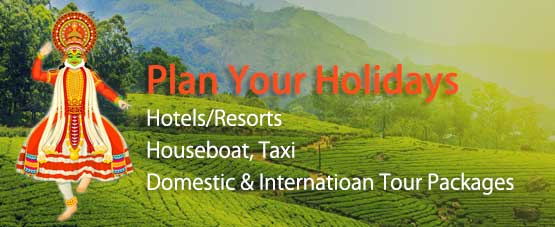 Touch Your Number
Dial these numbers for your correct way